Do Yoga and Stretch Yourself To Happiness
Do yoga! I just got back from a hot yoga class. The first one I did and it was absolutely phenomenal. I've been doing yoga regularly probably for the last six years about once a week, but the last 3-4 months I've been really slack at getting my yoga and I just feel really great now. Time to go take a shower, but I wanted to share this with you guys quickly.
Tonight, I'm going to give you a phenomenal fitness and business tip: How to be a better network marketer and how to have a better life and feel great because of one simple thing.
Control your own future by learning all of this and a whole lot more in our "Business Mentorship" Learn about starting your own business, how to do it and how to develop yourself to handle these kind of situations in your life. Email me at [email protected] , include your mobile number and include in the subject line: I want to take charge of my life.
Yes, tonight it's about stretch your self to happiness. That's the title for tonight. And what do I mean by that? What I mean by that is doing yoga. If you do yoga, it's super good for your fitness. If you lift a lot of weights and you do cardio its really, really important to get that stretch and that balance and just that peacefulness into your soul and what happens when you've done yoga is that it releases all those good endorphins.
Yoga for a great business?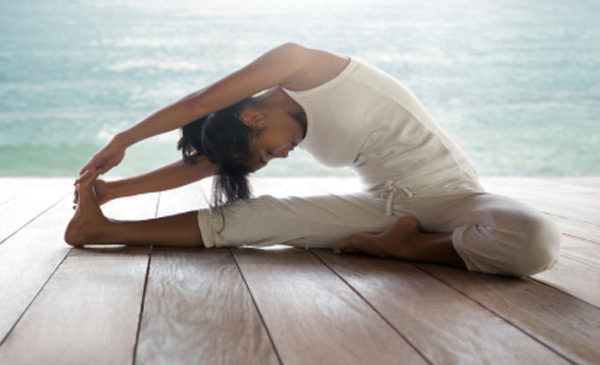 Similarly for business, it is also great because it teaches you to focus, to concentrate, to control your breathing and once again when you have you feel good and you have all the endorphins released, the vibration that's going out from you is a lot more positive then you attract a lot more people and we, as network marketers, are in this business of network marketing. It is to me, super-super important to always be attractive to your audience not physically but as far as the vibe that you put out and the advice that you give and the value that you give.
This is from my Periscope, Follow me on Periscope at https://www.periscope.tv/JohanVanAarde 
Do yoga, you'll never be sorry. Go take a beginner's class and if you can get a hot yoga class that's really awesome!
Special Gift for Limited Time
Special is at www.rugbydudefitness.com/bookspecial
It is our best selling book,  Insider Secrets: Advanced Nutrition to Take Fat Loss Up A Step
It sells for $37 and you can get it ABSOLUTELY FREE
________________________________________________________________
Periscope is live video on an app on your phone and if you follow me, you will get a beep when I am live. You can also watch the recording for 24 hours. If I give you value, please give me some hearts, share my broadcast on Twitter and Facebook with your friends by swiping left or right on the screen or share this post with others.
Often we give items away for free or offer certain products at huge discounts. These are limited offers and YOU will be able to take advantage of that before the video gets posted 2 days later on our blog or on FB or in the email newsletter that get sent out when thousands of people see it.
Thursdays at 8pm Eastern, We do FREE Coaching Thursday where you can ask me anything on how to be successful in your own business, how to start one, mindset, fitness, nutrition and travel.
__________________________________________________________________
About the author: Johan Van Aarde  is a Business Developer & Motivator for People on the Go that are dissatisfied with their current situation. He is a Christian, World Traveler, loves Bodysurfing, loves health and fitness and still plays Rugby one a year. Husband of 25 yrs. 
His Mission is to support people on their journeys towards fitness, health and financial freedom, giving them hope and passion to help others. To help them become what God designed them to be! 
Please comment below or on our Facebook page and let us know what you liked best about this post.